True Dog Walking Pros
Return to Services Overview | Check out our Basic List of Rates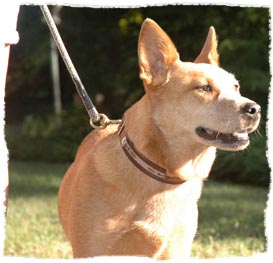 Does your dog need a little fun while you're at work? The Animal Nanny offers the perfect mid-day adventure for your canine pal. Whether your dog wants to go for a jog or just out on a potty break, our Nannies create a customized routine based on your dog's needs and likes, and unlike other dog walking services, we never take on multiple clients, ensuring that your pets receive dedicated attention from our Nannies.
For even more fun, try an Animal Nanny dog outing, an off-leash adventure to a local dog park or trail that's perfect for even the most energetic pooch!
Private Dog Walking Overview
• Visits by our dog walking staff only when you need us.
• Plenty of exercise, attention and a chance to go potty during the middle of the day for your dog.
• Private dog walking options at local parks and trails.
• A happier, healthier dog from extra walking.
Benefits of Private Dog Walks:
• Private walks are safer than groups.
• Dogs learn better leash manners.
• Your dog gets our undivided attention.
• Each walk is tailored to your dog's level of fitness.
How The Animal Nanny Dog Walking Service Works:
• Call us to set up a free consultation to meet you and your dogs at your home.
• At the consultation, we'll discuss your schedule and your dogs' needs.
• You provide us with a key to your home, if necessary.
• We start dog walking on the schedule you specify.
For your free dog walking and pet sitting consultation, call (415) 387-1100 or email info@theanimalnanny.com.